New Annie Sloan Mini Class: How to Create the Driftwood Look
As you all know, we love a good painting project. And recently we've been loving the driftwood look. This look is so unique, but can be very pricey at certain stores (yes, we're looking at you Restoration Hardware). So of course, we've figured out a way that you can create a driftwood look using Annie Sloan paint and wax!
And guess what, we are offering a mini class on this technique THIS SATURDAY, 7/29 from 11:00 to noon. Our new mini classes are focused on specific techniques, only last an hour and only cost $45! Call the store if you want to sign up at 618-656-8700.
In the meantime, we thought we'd give you an idea of how to create the lighter driftwood look pictured here.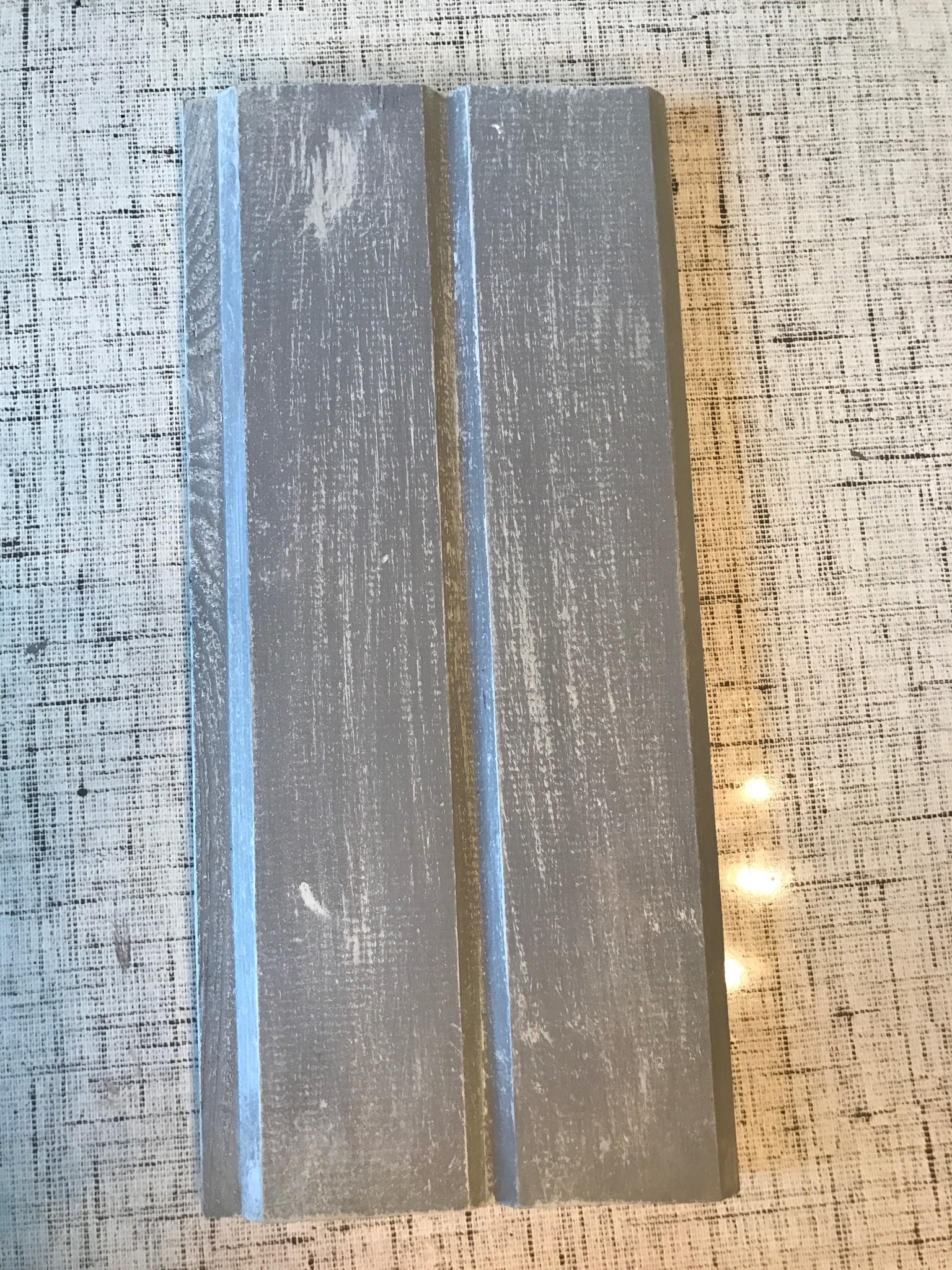 The actual class will give much more detail and go through how to create each look, but if you live out of town or are going to be on vacation, hopefully this blog will help give you an idea!
We started with a plain natural wood board and painted the entire thing with a coat of Annie Sloan French Linen. Then we used a very professional technique called "Dib Dab," which is actually just a made up term for applying a little of this and a little of that and sort of blending. For this, we used a combination of Annie Sloan Coco and Annie Sloan French Linen. The strokes need to be made side to side to look like wood and the paint needs to go on pretty thick to create some texture.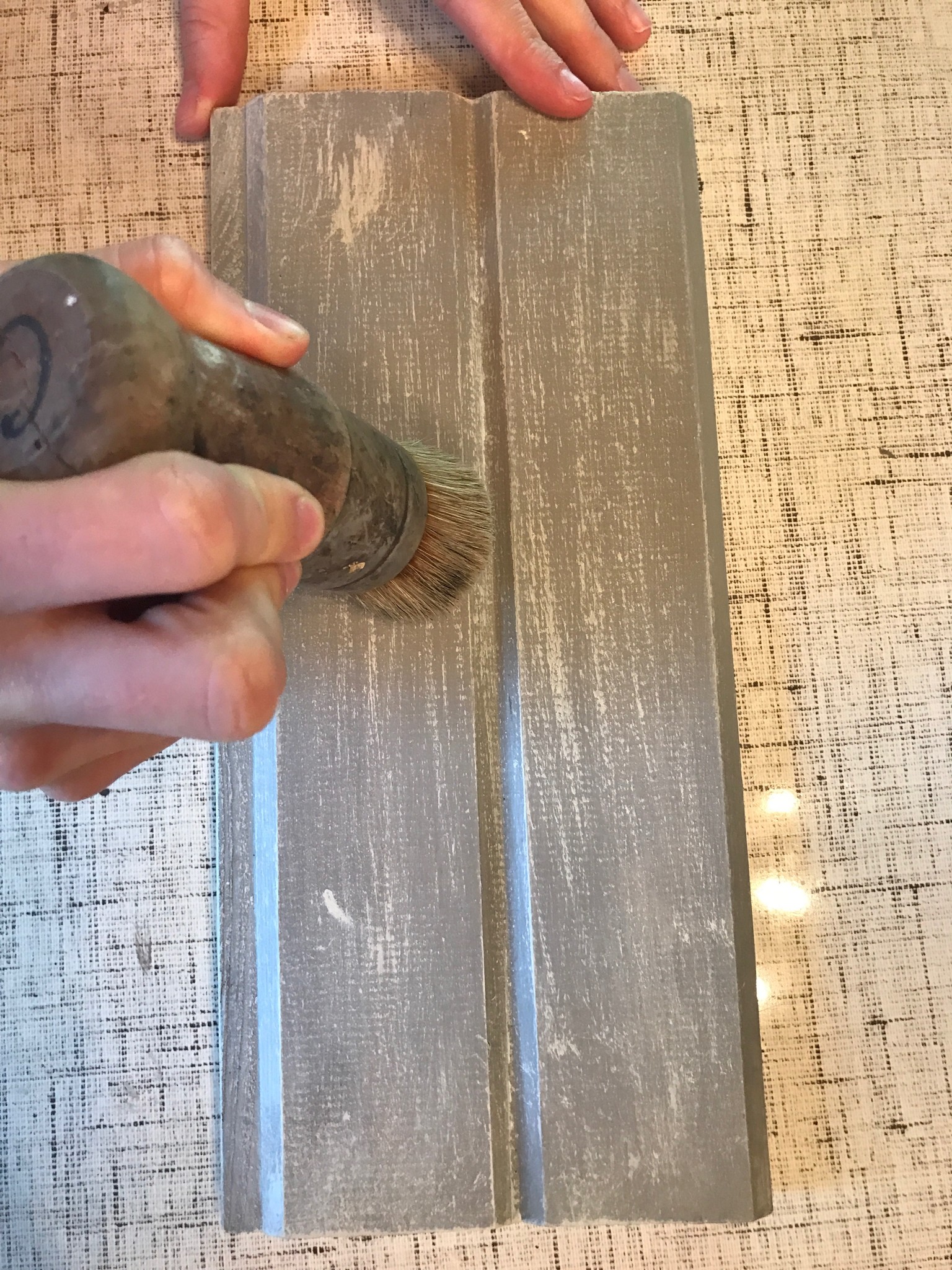 Once the paint dries, it's time for some dry brushing with Annie Sloan Old Ochre. If you haven't heard about dry brushing, you can read about that technique in our First Blog.
The dry brushing picks up the texture in the base coat to create the weathered look.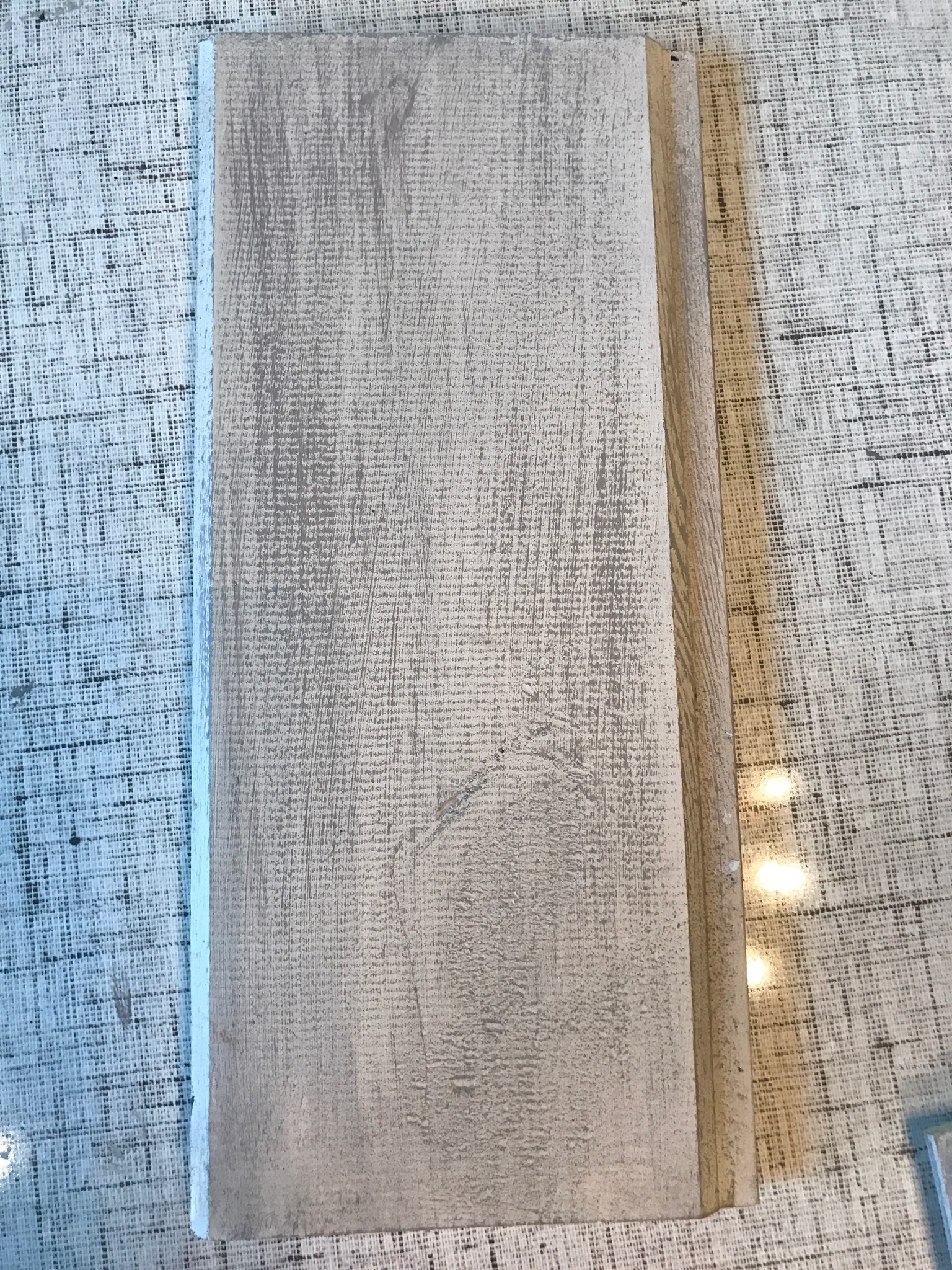 Finally, we finished this look with a coat of Annie Sloan Clear Wax, but you can experiment with different waxes to create the look you are trying to achieve. Hope to see you on Saturday!